After Instagram, it's Facebook's turn to welcome NFTs. In a blog post, Meta just announced that it will soon be possible to share its certified images on its profile.
Just like on Instagram, the images look like any post with the addition of a small " digital collectible bottom left to distinguish them. You need to connect your virtual wallet to one of the two social networks in order to use it on the other platform.
If this novelty is deployed, it comes while the NFT market is in decline. Trading volume on the main dedicated platform OpenSea is down 99% in just under four months. While the site processed $2.7 billion in NFT transactions on May 1, the market registered just $9.34 million last Sunday.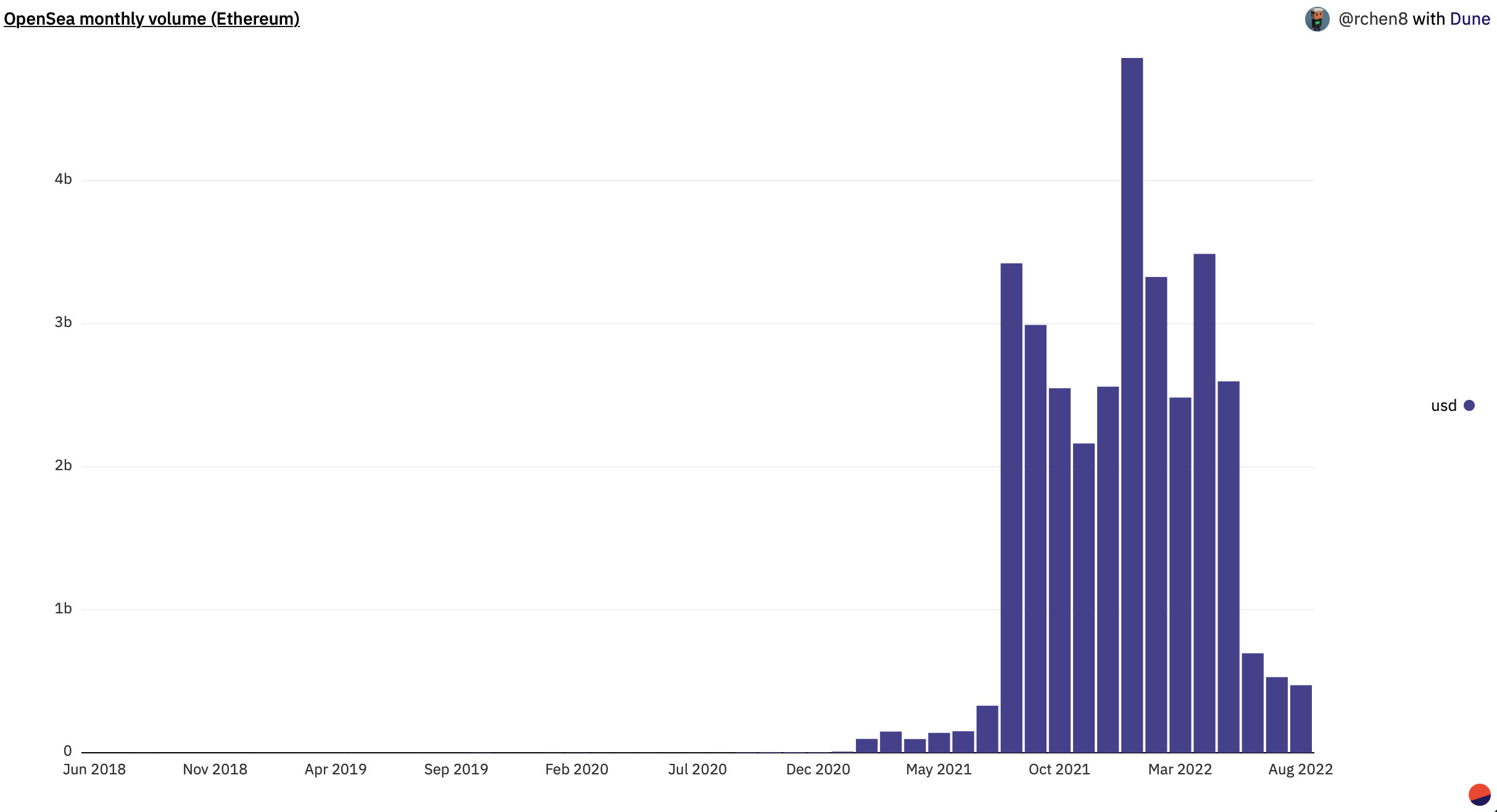 Cryptocurrencies are also floundering, with Bitcoin down nearly 57% since the start of the year. It is trading today for around $20,300, where one Bitcoin was worth $47,738 on January 1. Ethereum, for its part, fell about 59%.
If Meta doesn't exit the market, it's because it sees a financial opportunity there. The company is rumored to have a store on its platforms as well as tools to certify NFTs. She also plans to market some in the metaverse, which would give her a chance to take a nice commission.