Metaverse Decentraland and exchange Kraken organize a virtual music festival with more than 200 artists on more than 15 stages. This festival, which is spread over four days, does not seem to attract Decentraland users.
What better way to cheer up in this bear market than a good music festival in the decentralized and metaverse? Artists from all over the world, a festive atmosphere and many other surprises… And all without having to get out of your easy chair.
Imagine a free festival featuring over 200 artists from around the world including Björk, Ozzy Osbourne, Motörhead, Soulja Boy, Atarashii Gakko!, Dillon Francis, Breland, Izzy Bizu, Vladimir Cauchemar and many more on over 15 stages. This is what Decentraland and Kraken promise.
baptized #DCLMVMF22, the Decentraland music festival, which started on November 10, will end on Sunday. On the programme: music, innovation, culture and creativity.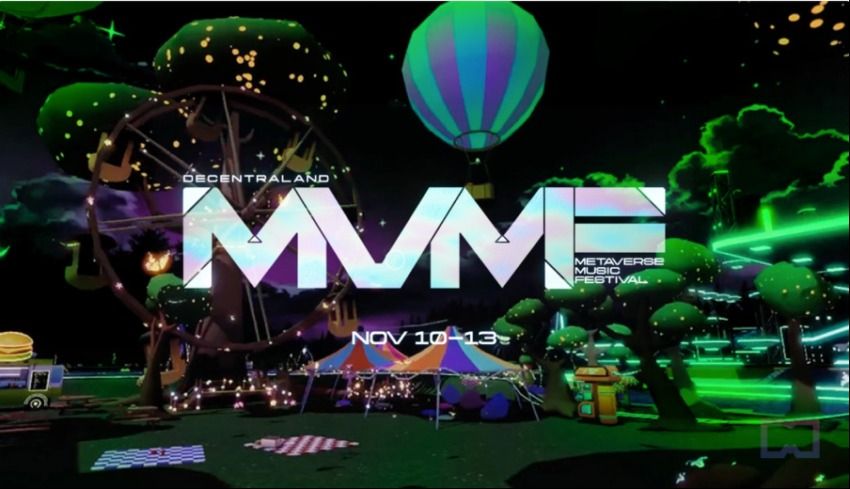 Decentraland Music Festival: When the Metaverse meets the real world
Launched in 2020, Decentraland is a 100% virtual world based on the Ethereum blockchain. Decentraland, which prides itself on being the world's first decentralized metaverse, recently held a completely free music festival.
In addition to being open to everyone, you don't need a ticket or VR headset for the metaverse festival. However, you must register via this link in order to participate.
Decentraland has teamed up with crypto exchange Kraken to host the festival. The program of events and activities is available on the official event page.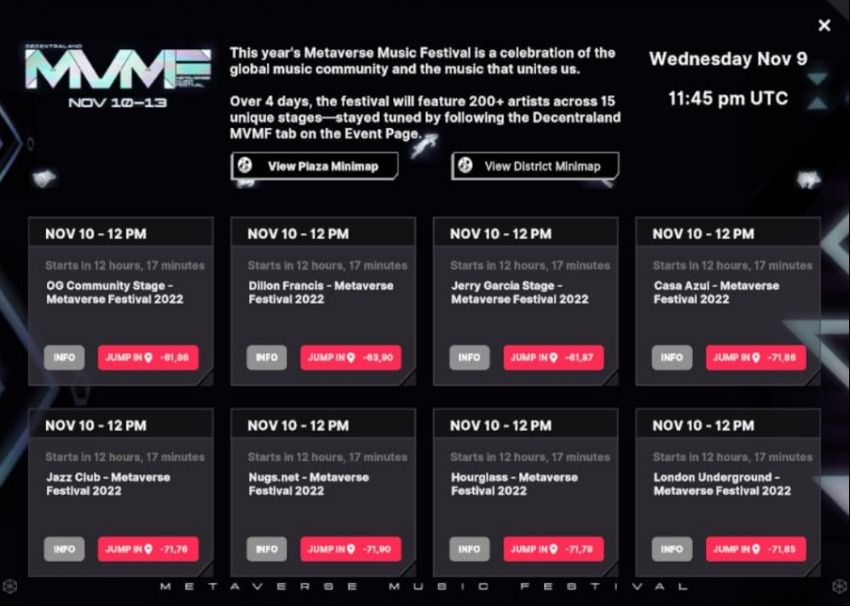 Several brands, including Limewire and Ozzy Osbourne's music festival Ozzfest, sponsor certain stages and create their own experiences on the metaverse. The list also includes international DJs such as Gramatik, Yokoo, Arapu and Plastik Funk.
Ozzfest will be giving away VIP access and free clothing to Osbourne's NFT CryptoBatz holders. They can also "have a drink", turn into a bat and fly to a private balcony to get a closer look at the concerts.
Here is an overview of the program of Ozzfest, the famous metal music festival launched by the couple Ozzy and Sharon Osbourne: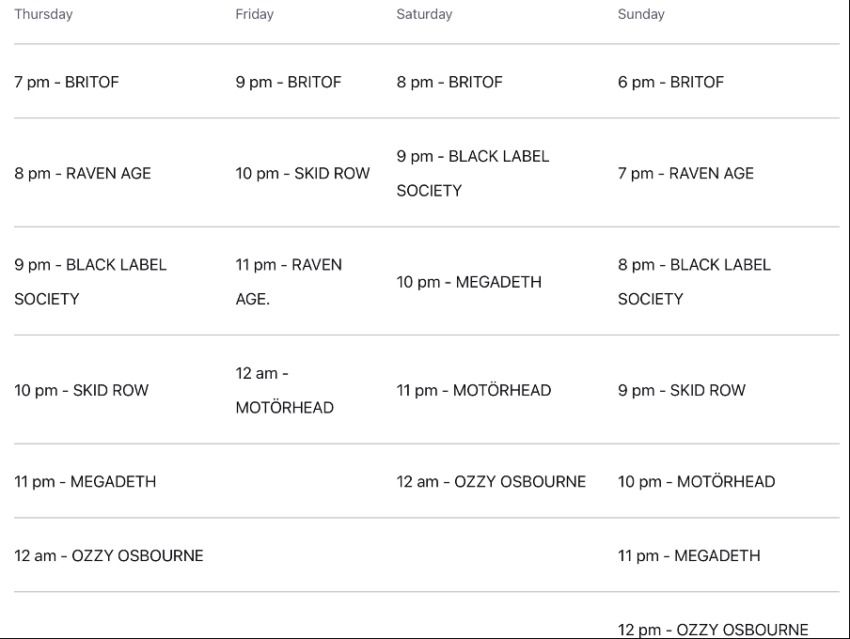 How to participate in the Decentraland festival?
As mentioned above, you must first register to participate in the event. Decentraland recommends using its desktop client to benefit from a faster and more stable connection and better video/image display.
In its official blog, the metaverse project stated:
"A lot will happen during the festival, the experience goes beyond the virtual. If you're new to Decentraland, you can find a short guide to the festival schedule here".
Once registered, you can move from one scene to another with just a few clicks.
Iara Diasthe music festival producer of Decentraland, pointed out that "the event aims to recreate some aspects of real music festivals while taking advantage of the possibilities offered by the metaverse."
"We want people to be enchanted by the festival. We can push the boundaries of physics while staying safe," she added.
Decentraland also shared a tweet with details about the festival's program and goals.
The first edition of Decentraland's music festival, which took place last year, hosted international stars including 3Lau, Alison Wonderland, Deadmau5 and Paris Hilton.
As BeInCrypto reported, 50,000 people attended the first edition of Decentraland's music festival. Is the event just as successful this year?
A festival without an audience?
In an article published Oct. 21, metaverse team Decentraland said, "Despite the economic uncertainty currently facing markets, interest in metaverse platforms continues to grow."
As of May, Decentraland has an average of 800 unique active wallets per day.
As this chart from DappRadar shows, that number currently stands at 645.

However, the English edition of BeInCrypto reported last month that the daily number of active wallets fell to 380 in the second week of October, suggesting that attendance at the Decentraland music festival may not be very high.
We also note that Decentraland no longer makes much noise within the cryptosphere. Despite an increase in the number of Decentraland hashtags on social media over the last three days, the social engagement doesn't seem to be there.

The question is: where are the users of Decentraland?
While the music festival may not have caught users' interest, metaverse lands are still on the rise. Despite the current conditions in the crypto market, virtual land is still attracting investors.
As the chart below shows, Decentraland's metaverse land sales have increased significantly.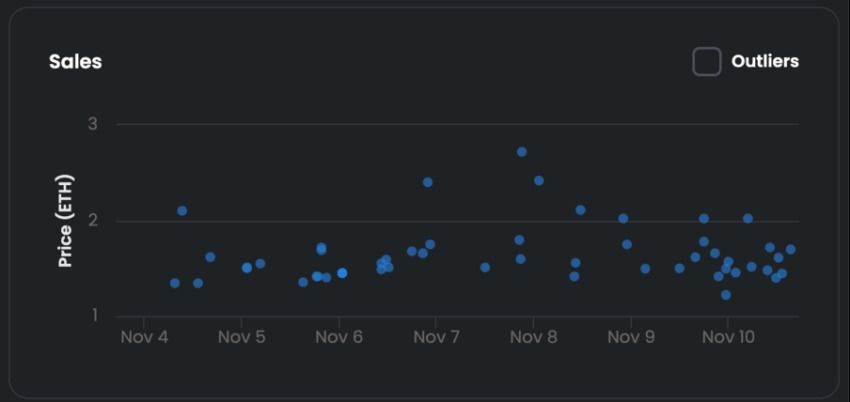 On the Opensea marketplace, Decentraland rose to third place in the ranking of the most traded NFT collections.
Additionally, a virtual land NFT on the Decentraland metaverse recently sold for $3,818 (5,980 MANA), which is 1.70 times its current floor price. The metaverse currently offers more than 97,000 plots, each with an area of ​​almost 5 m2.
disclaimer
All information on our website is published in good faith and for general information purposes only. Any action the reader takes based on information found on our website is entirely at their own risk.