As Bitcoin and other cryptocurrencies go through an unprecedented crisis, the number of Lamborghinis in use is increasing. Are these two phenomena related? The data seems to confirm that the "wolves of Wall Street 2.0" are in trouble…
Bitcoin has had many ups and downs since its appearance in 2009. Some have never believed in the potential of cryptocurrency, others continue to praise its merits against all expectations.
actually, most bitcoin wallets are now in the red. This is evident from data from the company IntoTheBlock, which specializes in blockchain analysis.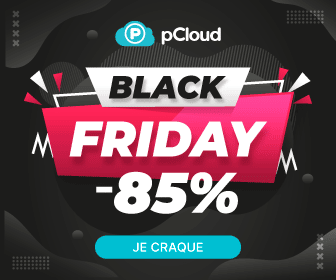 Half of Bitcoin addresses lost money


In total, 51% of the 47.9 million Bitcoin addresses, or 24.6 million, are below the purchase price of their investment. This means they bought Bitcoin at a higher price than the prevailing price at the time of the research: $16,067.
This phenomenon is directly related to the general collapse cryptocurrencies in recent months. BTC has fallen to a value that has been exceeded for years.
However, this is the first time that a majority of addresses have been short since the start of the crash initiated by the Covid crisis in March 2020. Previously, this happened in January 2019 with 55% of addresses at a loss. Bitcoin had fallen to $3,200 only to rise again three months later.
In 2015, a record 62% of addresses ended up "out of the money". Here again, Bitcoin could have regained color a few days later.
However, this new drop in BTC is happening at the same time as FTX's disastrous bankruptcy. the market is therefore likely to have many more problems to get up…
No more Lamborghinis
The consequences of the Bitcoin collapse were not long in coming. the number of used Lamborghinis sold is on the rise, and some are convinced that the two phenomena are related.
In reality, bitcoin traders are especially fond of of the prestigious Italian brand. Many models are visible in the parking lots of conferences dedicated to BTC, and the "crypto bros" do not hesitate to show their cars on Instagram.
The American car sales website Autotrader points to a slight increase in sales used on vehicles over $100,000 this year compared to the previous three years.
The crypto crash is real.

Straight away, @AutoTempest explodes with McLarens – Cryptobros' flashy and utterly unreliable car that couldn't even change a tire if their lives depended on it. pic.twitter.com/L8Swam8Qmm

— Brianna Wu (@BriannaWu) November 16, 2022
the car salesman Edmunds confirms the information, based on its tool that allows Internet users to estimate the price of their car before selling it. Compiling a list of nearly 70 brands, including Aston Martin, Rolls Royce, Bentley, Ferrari and Lamborghini, the company has seen an increase in usage of the tool several weeks before the problems started for the crypto market.

Similarly, the Twitter account CarDearlShipGuy notes that runs a large independent auto sales group an increase " significant stock levels foreign vehicles such as Lamborghini Urus and Mercedes G-Class. Cars that sold for $300,000 just a few months ago are up to $200,000 in wholesale markets.
There are currently 1,606 G Wagons for sale on AutoTrader. That's more than I've ever seen.

Crypto guys hurt.

— Marshall Haas 🏎 (@marshal) November 16, 2022
Earlier this summer, Bloomberg published an article revealing that luxury goods are flooding the second-hand market after crypto's fall. This was particularly the case with Philippe Patek and Rolex watches.
Obviously, these data are not enough to draw any conclusions. Outside of crypto winter, however, experts have none no other rational explanations to explain this sudden liquidation of Lamborghinis…